It has been a long time since we went on a trip. This is our first trip of 2011! And boy, what a trip it turned out to be!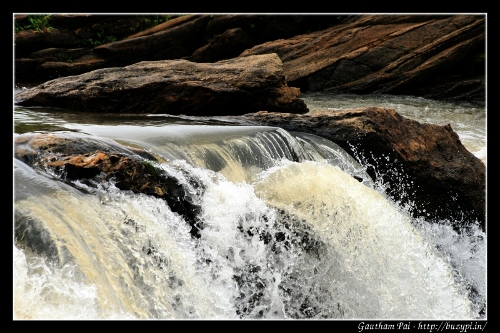 [ad name="blog-post-ad-wide"]
Our last trip to Shimoga was towards Thirthahalli (south of Shimoga). We had covered Mandagadde, Kuppalli, Sakrebailu, Gajanur Dam and Mattur. This time we headed westward towards Sagar and covered places around it.
Our journey started at 3:30am on Saturday morning. There were 3 of us, and we took an Indica. The roads were mostly good and we had no major hiccups due to road condition almost during the entire journey which included several village roads as well.
The road from Shimoga to Sagar was awesome. It has a resemblance to the Thirthahalli route; there are lots of trees on either sides of the road. One striking difference is that there are more plain lands than the Thirthahalli route. This is what is referred to as Bayalu Seeme.
We reached Sagar at around 10:00am. We had not made any arrangements for stay. Considering that it was a long weekend, we wanted to get that daemon out of the way and then enjoy our day. So we first started hunting for a good place to stay. Unfortunately, as expected, most good places were full. We then decided to stay in a place, which was both expensive and bad.