Ever since I realized the limitations of my Canon PowerShot A630
, I started hunting for a new camera.
My initial plan was to go for a Canon Powershot SX10IS
; the 20x optical zoom for a camera worth 17k (US price) was too hard to believe. But I got a good deal for a second hand Canon Digital Rebel XTi (EOS 400D)
. I had no second thoughts when I got a Sigma 70-300mm Macro Telephoto Zoom Lens
and a Velbon tripod along with the camera which came with a Canon EF-S 18-55mm lens
.
In order to test the camera before buying, I planned a trip to Ranganathittu Bird Sanctuary. Vinay, the guy who sold me the camera asked us to go early in the morning. So we left at around 4am from Bangalore and reached Ranganathittu around 7am.
Ranganathittu is in Mandya district, close to Srirangapattana. It is about 125 km from Bangalore and should take you about 2.5 to 3 hours to reach. Here is a link to the Google Map for Ranganathittu.
The time was perfect and so was the day.
Night heron: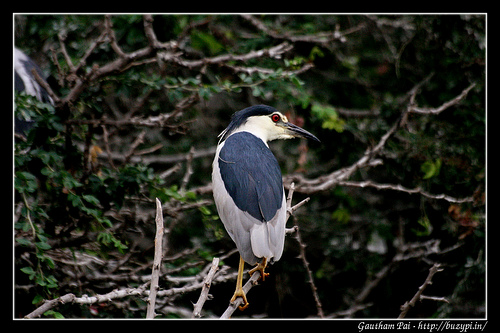 We got quite a few good snaps during this trip. We got to see and shoot the painted storks, red rumped swallows, night herons, open billed storks, white throated kingfisher, cattle egrets, spoonbills etc.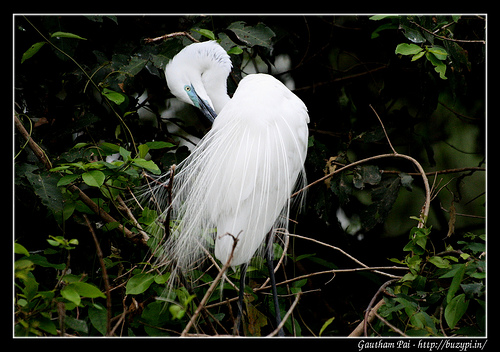 My next visit was to Varthur lake to experience the sunset. Varthur lake is at the eastern edge of Bangalore, close to Whitefield. Wikipedia describes Varthur lake as one of the most polluted lakes in Bangalore.
Here is a link to the Google Map for Varthur Lake.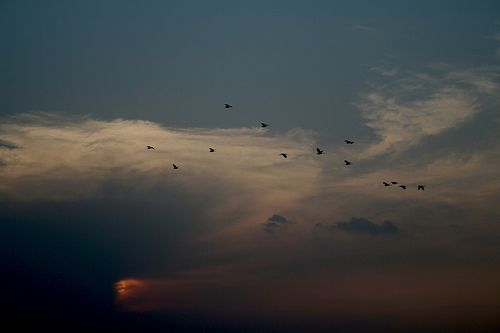 The week after that I visited Sankey Tank. Sankey Tank is in Malleshwaram. Here is a link to the Google Map for Sankey Tank.
The best time to visit Sankey Tank is either early morning or during sunset. The sunset is good for landscapes, while early mornings is good for bird photography.
My initial plan was to try the 18-55 lens and click a few landscapes. I had earlier been to Sankey tank and got a few really good sunset images. However, I was amazed by the bird variety here.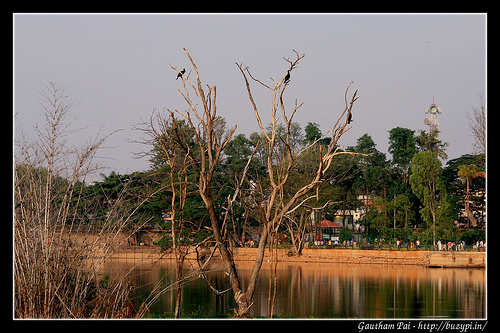 I am yet to learn the fine details of SLR photography but I am beginning to enjoy the experience. I am also learning a few GIMP editing tricks to enhance my photos.
Here is the full gallery of photos from Ranganathittu, Varthur Lake and Sankey Tank: