After the wonderful trip to Mandalpatti, Madikeri – Coorg and Bylakuppe a week prior, we thought of going on a second trip to cover the other places in Coorg.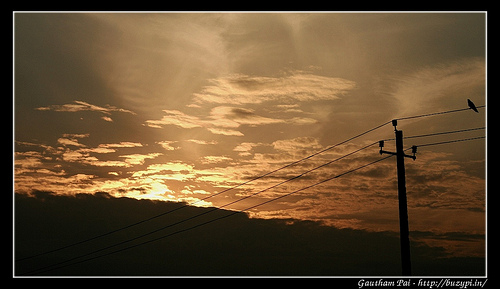 After considering several options, we finally narrowed down to a 2 day trip, covering the following places: Dubare, Pollibetta, Talakaveri, Bhagamandala, Igguthappa temple, Nalknad palace and Chelavara falls.
We left at 6am in the morning and stopped for Thatte Idly near Bidadi (Bangalore Mysore road).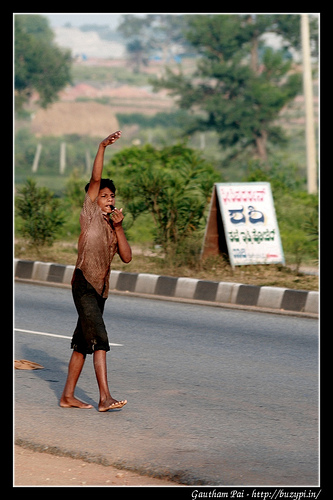 We then headed towards Dubare via the Ranganathittu->Hunsur->Kushalnagar road. We reached Dubare at around 11am. In my last trip, I couldn't see the elephants, as we had reached this place at 12:30. We were met with disappointment this time too. We were told that one of the elephants was sick and they had let all the elephants back to the jungle. (I recently read in the news that seven elephants were killed – most of them in Dubare due to lack of vets). For people visiting to see the elephants – make sure you are there by 9.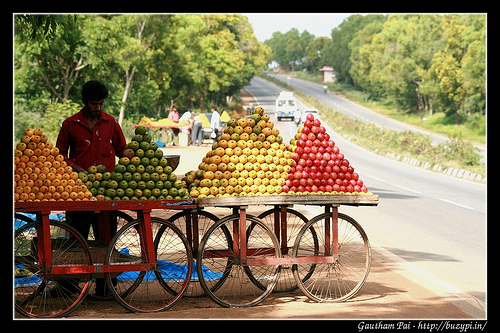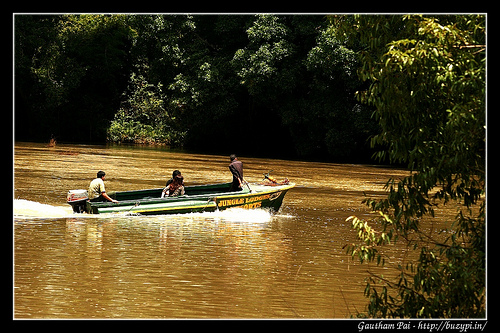 We spent some time here and then went to Siddapura. The route to Siddapura and the surrounding places is quite scenic – everywhere you go, you see places filled with greenery. You get to see coffee and pepper estates everywhere. These places are green throughout the year.
Once at Siddapura, we had lunch in a small Udupi hotel near the bus-stand and headed to Pollibetta. There is a Tata estate on top of Pollibetta and with some luck you get to go around – unfortunately we were not lucky and met with our second disappointment for the day. The trip seemed to be a flop with 2 disappointments early on.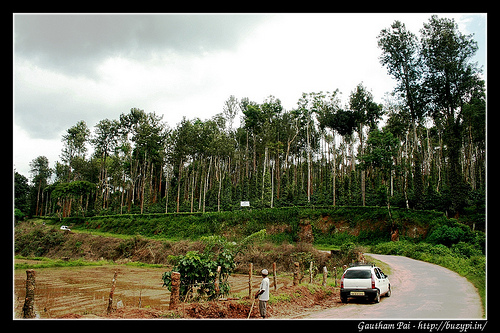 We headed to Virajpet via Ammathi. We checked into a small lodge over there. We had not made prior bookings in the hope of finding something – so we didn't want to wait until the night. We also enquired about Chelavara Falls. We had to book a 4-wheel jeep since these places are tough to go on our Indica. Luckily, we got a person who was ready to take us there the next day for Rs.1200/-. He said he will cover Igguthappa temple, Nalknad palace and Chelavara falls by noon.
Off we went to Talakaveri. This is the birth place of river Cauvery (Kaveri). We reached there just in time. The temple and the place is closed at 6:00pm and we were there at 5:30. We prayed and then climbed to the hilltop. It was foggy – and the landscape was changing every few minutes as the clouds passed by us. It was drizzling slightly – adding excitement to the pleasant weather.
After satisfying ourselves with snaps, we came down to Bhagamandala – this was one part of the trip where we met with really heavy rain. We went to the temple, prayed and then headed back to our car. Bhagamandala is just 8km down the hill from Talakaveri.
The road that we took from Virajpet to Talakaveri, went via Napoklu – and there were certain places where the road was extremely narrow. So we didn't want to take chances on the way back as it was getting dark. Our driver enquired and found out another route back and we decided to take that.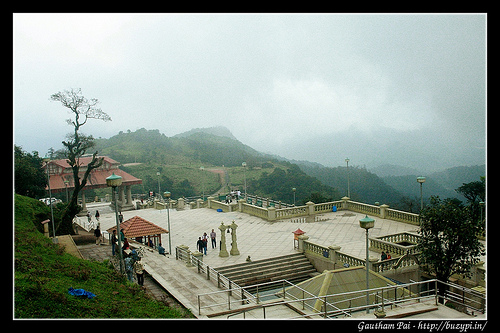 The road back was extremely exciting – it was pitch dark, there was slight drizzle, and we could hear the thunders rumbling in the sky. To add to the excitement, we were taking a new route – so our GPS could only give us a sense of direction, but otherwise couldn't help us to drive back to our destination. It seemed like we were heading back in the right direction, but we were quite far from the route we had taken. We were driving parallel to it, but there was no indication as to where we will meet that route. Also, there was hardly anyone on the roads and the few people who we met on the way, just asked us to go on. Sometimes we had to head back a few meters and take an alternative route.
We reached a small village close to Virajpet on the way back. It was already past 8pm and we saw that most shops and hotels were closed. We bought a few biscuits and headed back to Virajpet – hoping that someone would have some sympathy on us and serve us hot food. Luckily there was one hotel open! There was no power when we reached, but the hotel had a generator. We had ghee rice and paratha and then went back to our lodge and hit the sack.
Day 2 of the trip is covered in this post: Trip to Chelavara Falls, Iruppu Falls and Nagarhole National Park.