After a really long period of about 5 months I went on a short 2 day trip to Coorg. The last decent trip was to Ettina Bhuja and Ombattu Gudda in February.
We started at about 6 in the morning and went to Madikeri. We stopped a few times on the way to click snaps.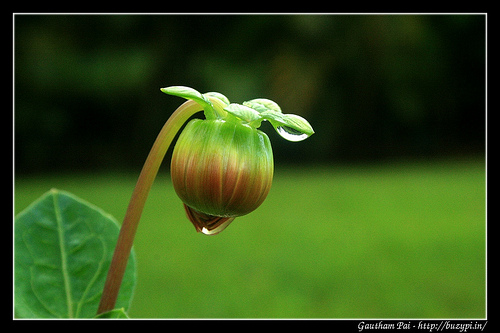 [ad name="blog-post-ad-wide"]
We left to Mandalpatti post lunch. Mandalpatti is known for its scenic beauty and is close to Abbey Falls.
Unfortunately this is not a good time to visit unless what you are looking for is an adventure. We were not prepared for what we were about to encounter. There are 2 routes to Mandalpatti – one which shares its route with Abbey Falls, the other which goes via Makkandur. The route via Makkandur is a bit longer but I would easily advise it over the other. The first route is extremely treacherous and there were quite a few places where the road was slushy causing the car to skid and scrape over moderately huge stones. The roads are very narrow and there were small water streams across the road. We had to stop several times to avoid brake-shoe or engine overheating.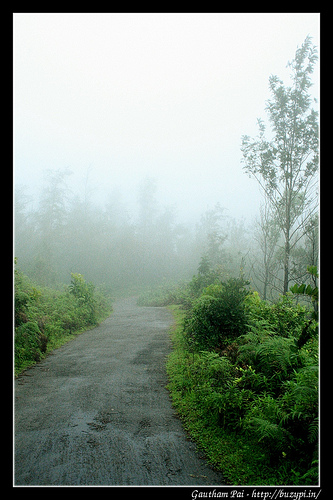 [ad name="blog-post-ad-wide"]
It took us almost a quarter tank of fuel to reach the top – since we had to drive mostly on the first gear. We hardly got out of our car except when we had to direct the vehicle to allow other passing vehicles or when we stopped to give the car a rest, but inspite of the short time, 2 of us managed to get leech bites. It was a very tense drive. As you approach the top, the huge trees disappear and you see vast open grasslands. This basically means there is nothing stopping the winds and it made it all the more difficult to steer the car. The visibility was extremely poor and we could hardly see beyond 10-20 feet. We stopped the car on top and got out and were welcomed by a gush of heavy wind and rain – it was no use having an umbrella. We could not get any snaps on top. We could hardly see anything because of the fog. We couldn't stay for long as it was getting late and the weather was really bad and we had to return.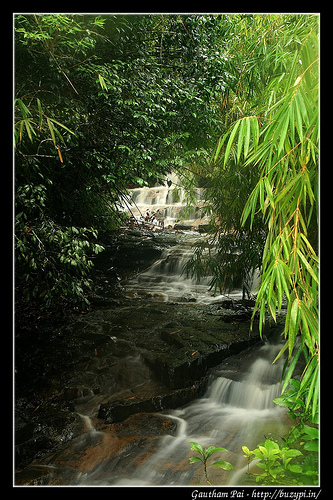 We returned via the Makkandur route. This route is extremely scenic and the roads are way better than the other route. All in all, it was a good experience because of the scenic routes. I would definitely want to visit this place again – but it is better to take a four-wheel jeep or go in the summers.
We went back to our hotel, had dinner and called it a day.
The next morning we got up early and went to Raja's seat which was right next to the hotel. The fog was playing hide and seek and we got a few snaps of the landscape. We also got a few macro shots of flowers, plants and sparrows.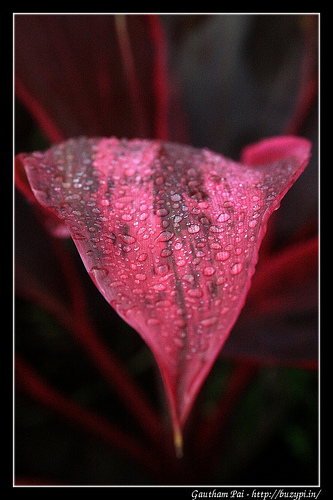 We met a very enthusiastic person named Shiva. Shiva has been doing photography for a very long time and has traveled around. He noticed us clicking the snap of the droplet and gave us some good advice. He described some of his own experiences as a photographer. The most important takeaway: "Feel the place first, then you will know what to click".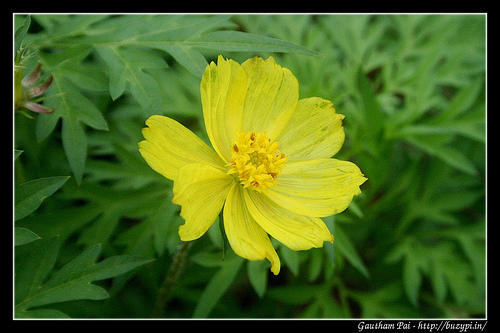 We then headed to Dubare Elephant Camp. It was a bit late by the time we reached – the elephants are left into the jungle at 12:30 and it was already 12:30. So we decided to go white water rafting. Dubare is not known for the white water rafting, so I didn't have high hopes. But it turned out to be better than I had expected. We saw a tusker on the way. Our guide made the whole experience worthwhile. There were 3 rafts – and there was some competition between the rafts – we splashed water at each other, bumped into each others' rafts, and raced in the river. We were made to hit hard at trees, hitting rocks, going below very low tree branches etc. We also jumped into the river and swam. There was a huge chameleon in the water and our guide took it and wore it on top of his helmet reminding me of Madagascar. 🙂 There it lay motionless until our guide took it and dropped it on some tree branch. There were 4 rapids and I would now say it is worth the experience – not for the rapids but generally for the fun ride. Unfortunately, I don't have any snaps as we couldn't carry a camera during rafting. 🙁
We had lunch in Dubare, and then headed to Chiklihole Reservoir. The route was extremely scenic and it reminded me of the route to B. R. Hills. It is about 6km from Dubare Elephant Camp – on the way back, at about 3km from Dubare you will see a diversion to the left and its about 3km from there.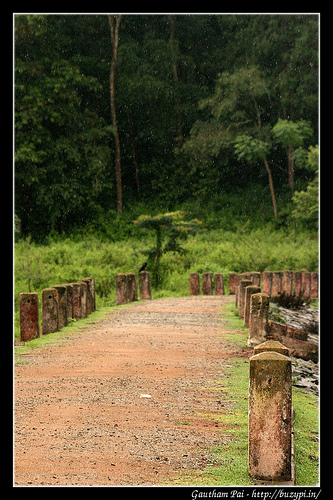 There was slight drizzle and the weather was awesome. The light was low, so the scenic landscape was only for the eyes – and extremely tough to capture.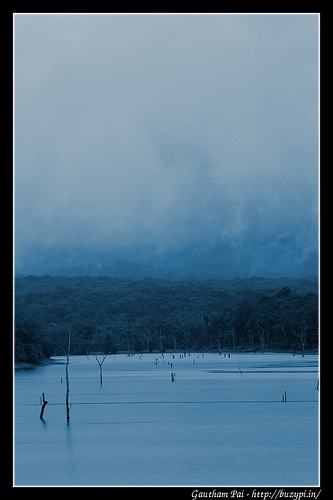 Our final stop before we came back to Bangalore was Bylakuppe – Golden Temple. I had already been to Golden Temple last year, so I thought I will try something different this time with photography – I decided to click macros and portraits. We stopped on the way to experience the scenery. It was wonderful.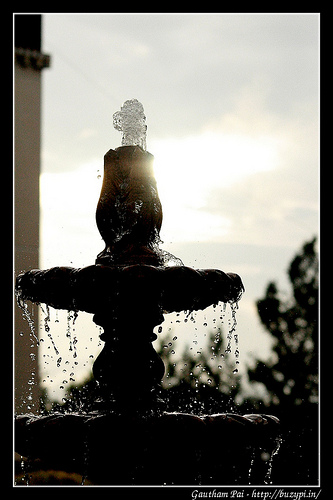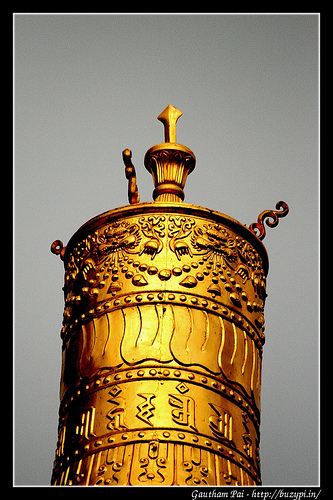 It was 1:30 by the time I reached home. We were exhausted.
The full Coorg Trip photoset is here: