We had to visit Davangere for personal reasons. On the way back, we thought it would be a good idea to check a few places off from our ever going list of places to visit in Karnataka.
So what would be an ideal route to take? We decided to check out Google Maps.
After considering several options, we finally decided to take the route towards Holalkere via SH47, and then to reach Arsikere from there. We decided to visit a few Hoysala temples close to Arsikere and then get back to Bangalore.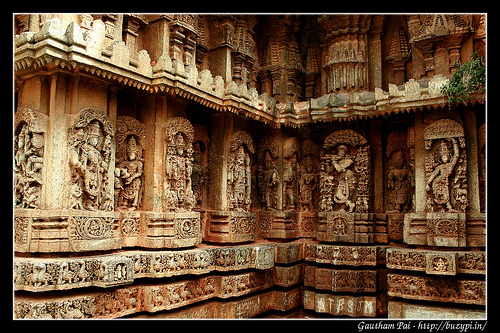 [ad name="blog-post-ad-wide"]

The route seems logical, but the road condition was so bad that it increased our travel time dramatically. The road condition ranged from moderately bad to very bad.
There are vast plain fields on either sides of the roads and you can see quite a few birds. There were lots of green bea eaters sitting on the electric wire which followed us all the way.