After spending an evening in Lalbagh, it was time to visit Sankey Tank. The sunset at Sankey Tank had amazed me the last time I was there in the evening. I did make a trip to the place early in the morning in May last year and although I had planned to click landscapes, I ended up using my telephoto to capture birds. So I had decided that I will visit the place again to click landscapes especially in the evening.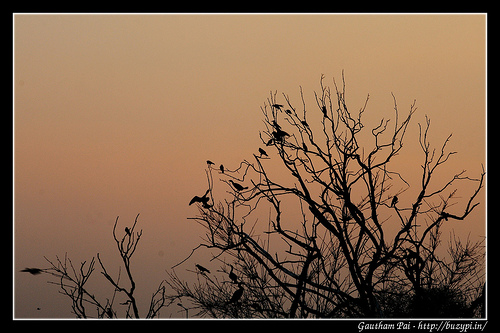 I reached the place around 5pm and had expected it to be the right time. It was quite sunny and hot until 6pm and I was not able to get good snaps as I was directly facing the sun. It was a clear bluish sky and I couldn't see any interesting patterns in the sky. I was disappointed. There were hoards of pigeons near the entrance and it was quite a sight to see them fly but I didn't manage to get a sharp snap of a pigeon in flight.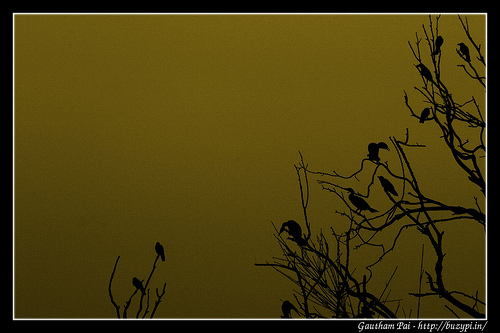 I waited until the sun descended behind the buildings and then managed to get a few snaps of the sunset with the reflection in the water.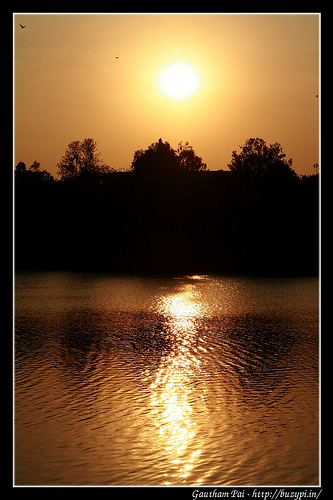 One of the other reasons to go to Sankey Tank in the evening was to check out the musical fountain which was a recent addition to Sankey Tank. I was all prepared and I had taken my tripod with me. The show started around 7pm.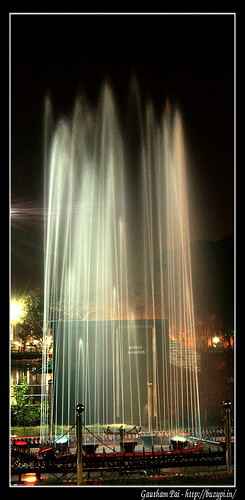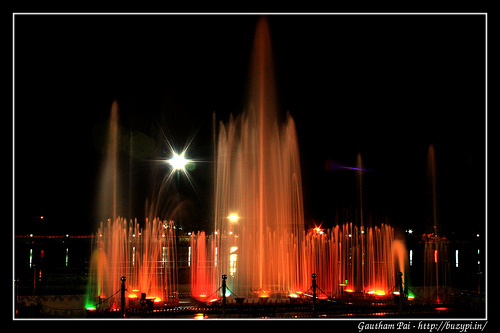 Although it wasn't as good as I had expected it to be, I managed to get a few long exposures of the fountain and returned back content.