With 5 movies and a solo trip on my bike around Bangalore on the ring road, clearly, this is one of the most productive weekends ever! 🙂
Movies I watched:
Cast Away
Forrest Gump
Road to Perdition
Insomnia
Whole Nine Yards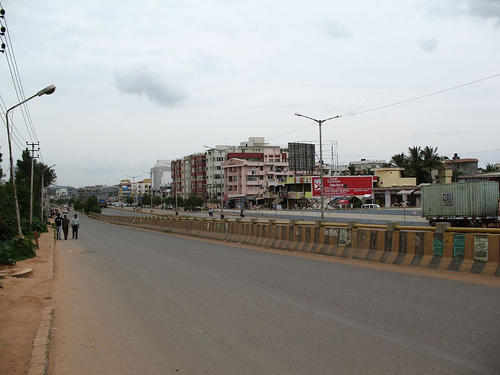 And now about the trip:
I was bored. That is when this thought came to me that I could go round the city on the ring-road. I had planned a similar trip around the Mysore Ring road during Engineering, however the road was not yet complete.
So I started off at 3:25 pm from Indiranagar. I reached the Marathalli junction at around 3:45. My plan was to return to this exact same location and then return home.
Just to give you an idea of the route I took, here are some places I came across during my trip:
Marathalli, Sarjapur road, BTM ring road, Bannerghatta road, Deve Gowda petrol bunk, Kathriguppe, Pantar Palya, Bangalore University, RVCE, Kengeri, Papareddy Palya, Peenya, Tata tea, BEL circle, Hebbal fly-over, Devanahalli (had lost my way), back to Hebbal fly-over, Banasvadi junction, back to Marathalli.
I lost my way thrice during the trip. On one occasion I was on my way to Hyderabad. Little did I realize that I had taken the wrong way from Hebbal. It was only after I reached Devanahalli a good 25 km from Hebbal fly-over that I realized I had hopelessly lost my way!
After having travelled for about 150 km, for about 4 hours 15 minutes, I returned home safe and tired. Wow, that was a memorable journey!