I visited the Smoky Mountains last weekend. It was about a 6 hour drive from Raleigh. Krishna arranged the entire trip.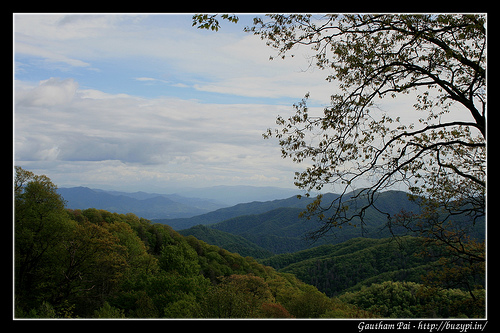 Smoky Mountains is a big range of mountains along the North Carolina border. The range has a lot of greenery, has hundreds of trails and a very long history aging back to the Native Americans. It boasts of creatures which are found nowhere else in the world. Wikipedia has a detailed description of the Smoky mountains.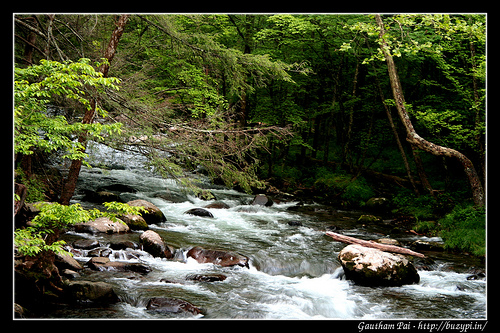 The place is a heaven for motor-cyclists, bikers, car campers, RV travellers, hikers, trekkers, mountain climbers, shutterbugs and anyone interested in getting out of the city and going back to the nature.
There are quite a few visitor centers, where you can get more information about trails and hiking spots.
We managed to get a car camping spot in Elkmont. This was tough especially because it was a long weekend in the US. It was late evening when we reached there, so there was not much time to go on a hike. We quickly set up the tent and got ready to prepare dinner. At night, we prepared dinner and lit a camp-fire.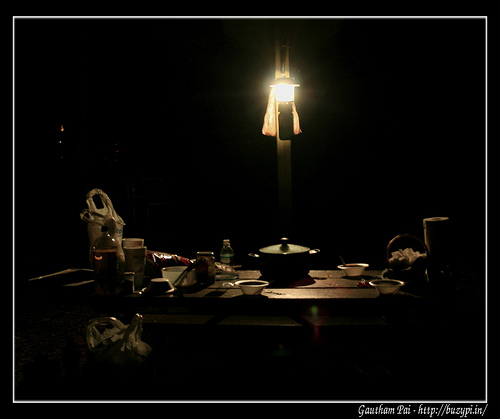 There was a lot of rain, so we couldn't go on a long hike in the morning either. We managed to go on a short hike to Cataract falls near Sugarlands visitor center.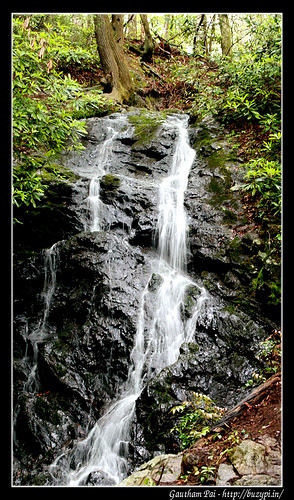 On our way back, we took the Blue Ridge parkway. This has some amazing views of the Smokies.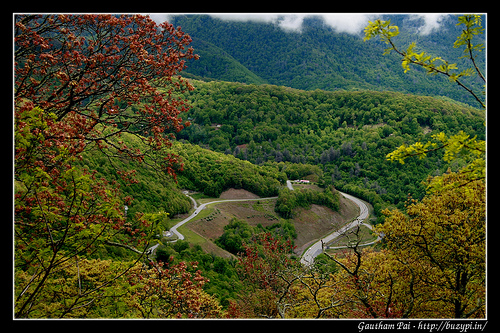 Thanks Krishna, for an amazing experience!
For more information about the Smoky mountains and for planning your trip visit the US National Park Service site.
More Smoky Mountain photo gallery here: