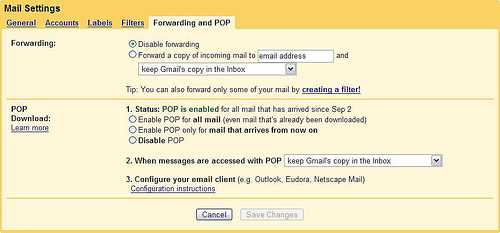 Ever seen the Gmail forwarding feature? Gmail helps you in forwarding your mails from one account automatically to another account.
It just occured to me (and would occur to any hacker), what if I forward mails to some account and then from that account forward it back to this?
Guess what? Nothing happens! Gmail has taken care of that.
We had a similar problem when we were discussing about service interoperability in Ananyeah. I guess it is easier to take care of this in Gmail as it is only mail. What if there are other services?
Let me give you an example for other services. It is possible to subscribe to a blog and get the feed delivered in our reader. Let us call the first reader, Reader1. Now assume, Reader1 provides the option of creating an RSS out of it. If I subscribe to this RSS using another feed reader, Reader2 and then subscribe to their RSS using the Reader1, what is bound to happen? Time to check out and start experimenting. (And if you did not understand this concept, don't worry. You will hear about it soon.)